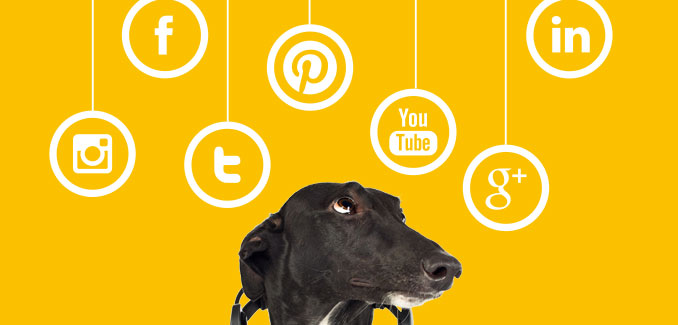 Due to continued growth, an exciting opportunity has arisen for a motivated Digital Assistant – to join the BBD team. This role is pivotal in ensuring that our Account Managers are supported to achieve phenomenal results for our clients.
BBD is the South West of Scotland's leading creative agency trailblazing the way in all things digital, design and marketing for our amazing clients in a range of sectors.
Taking pride in your work, and attention to detail are paramount in this role. As a creative bunch, we take pride in our work and manage multiple tasks in our fast-paced studio. Obsessed with design that delivers results?  Get excited over results – you could be the next team member we are looking for.
What You'll Do…

Support the creation of email, social, video, print and web assets for our client's campaigns.
Partner with our Client Services team to fully understand our clients, their businesses and their brands.
Manage backend Social Media campaigns for clients in partnership with our Account Managers.
Support our clients and team with all things WordPress and Websites; you'll take responsibility for updating plugins, making content updates, uploading images as well as copy and liaising with the team to keep websites fresh and relevant.
Support our team with adhoc PPC and SEO activities to support our client's marketing campaigns.
Proactively seek to resolve challenges, think out of the box and find solutions to potential problems.
Know how to write engaging copy which is grammatically correct and doesn't contain any awkward spelling mistakes! You'll have an eye to spot a missing letter, understand the need for parenthesis and know the difference between an Oxford coma and the Oxford vaccine!
Follow our Agency processes in relation to monthly activities for client's – taking personal responsibility for ensuring tasks are completed always on time and in time.
Manage your project list with efficiency; providing updates, communicating and resolving challenges to achieve the best outcome at all times.
Ensure continuous collaboration with colleagues to gain clear knowledge on required tasks and making sure daily workload aligns with shifting studio priorities.
Ensure all work output is to the highest standard, and meets all required specs.
Participate fully in the life of BBD; including team meetings, planning and strategy sessions and invest in the culture of the Agency.
What we're looking for in a Digital Assistant…

A proficiency in and understanding of all things related to WordPress.
An understanding of PPC, SEO activities and Google Analytics.
A go-getter that thrives on creating backend Social Media campaigns to get results for our clients.
Proficient in WordPress and all ideally experience with Adobe Creative Suite.
Flexible and enjoy working in a high pace, fast-moving and changing environment.
Commitment, drive and self-motivation.
A team player who is happy assisting colleagues by completing tasks outside own job role when requested.
An ambassador for BBD Creative.
A self-starter that is more than capable of working both independently and as part of the team.
High level of attention to detail and ability to effectively interpret and absorb internal/client feedback.
A problem solver, committed to having a solutions-focused mindset.
You must have at least two years of experience in either an in-house or agency environment.
What you'll get as a BBD Digital Assistant…

Competitive salary based on experience (£16-18K)
The opportunity to work in a company that encourages personal development; and has a culture of mentoring, support and encouragement to become your very best both in work and personally.
To work with a buzzy agency in a great part of town (Ayr!), who love work-life balance and work with a wide variety of clients.
You'll get 28 days holidays a year – PLUS your birthday off!
To be considered please send a covering letter along with your CV to hello@bbdcreative.com