We were approached by one of Ayrshire's most successful Estate Agents who were looking to launch a new business. They wanted it positioned at the top end of the market.
As soon as we met with Richard from Stonefield, we fed off his passion and desire to be the best in the marketplace. First step in our process was to hold a fun branding workshop. This delivered all the essential information for us to engage our creativity and build a strong, successful brand.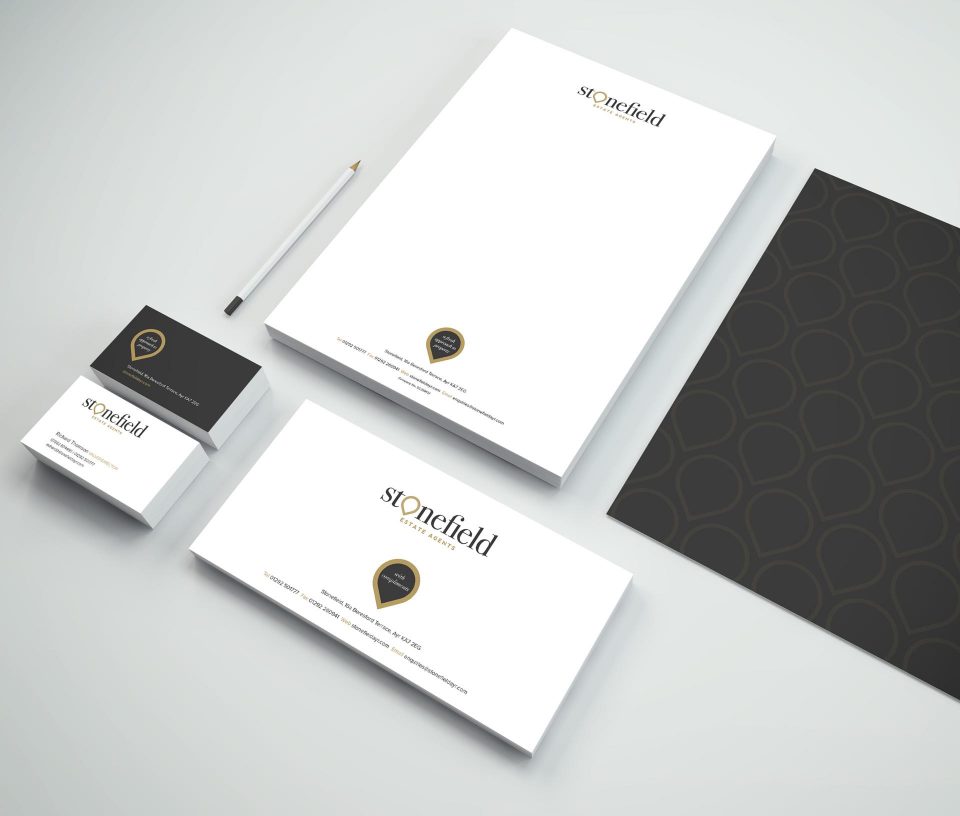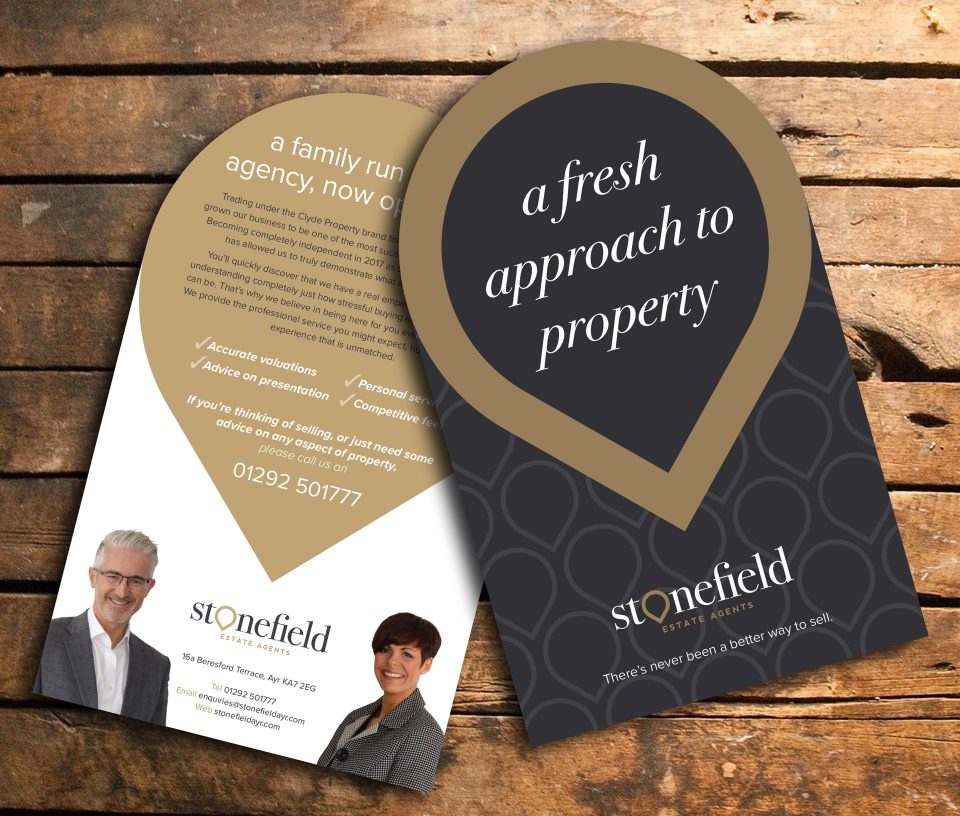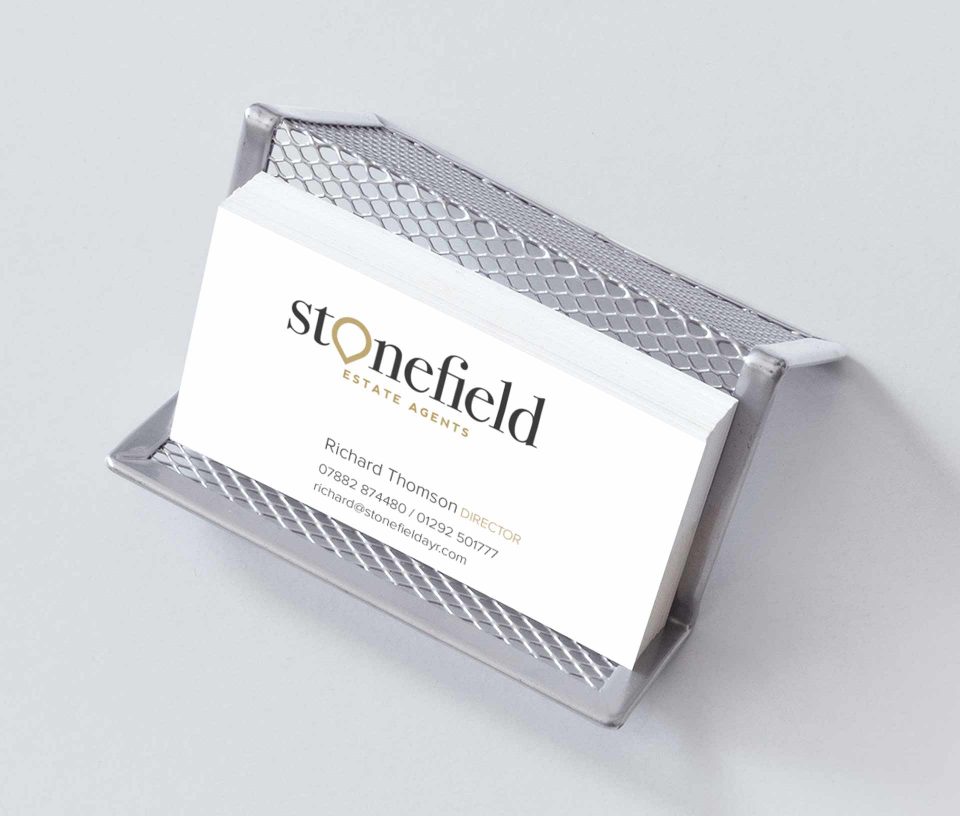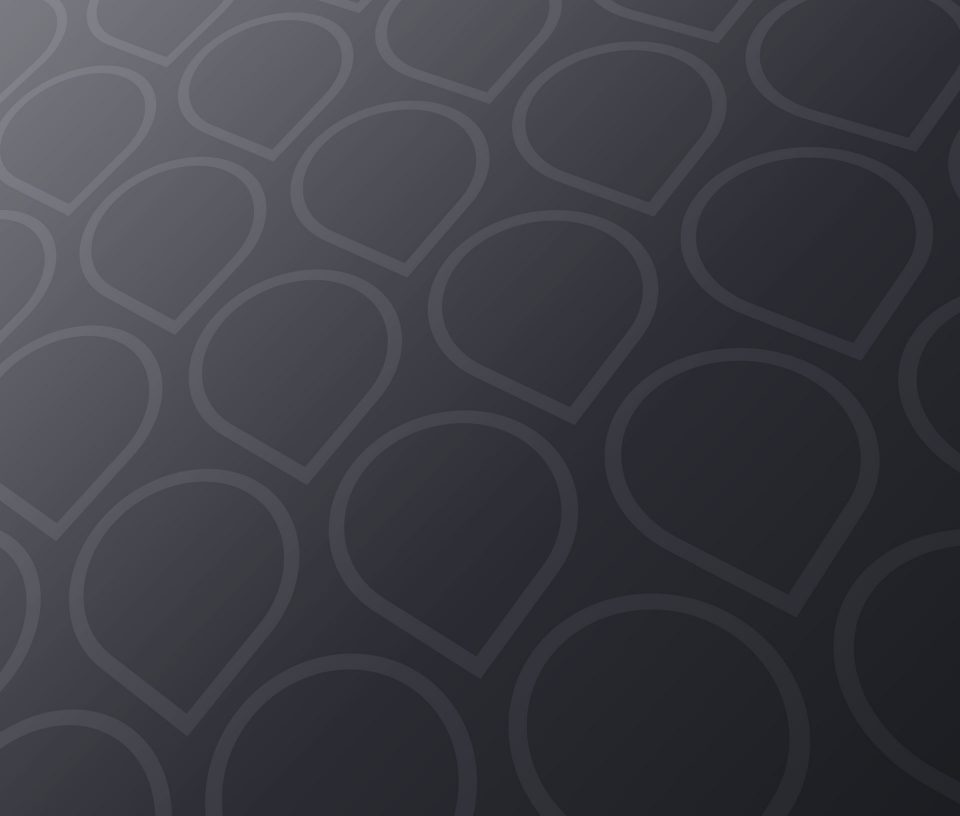 Having defined the key values of the new business as quality, trust and honesty, we began to explore the most effective fonts and image styles. A serif font was selected that had a beautiful contemporary edge. Within this we created a bespoke icon, based on the classic 'locator icon' - this sits at the core of what they do.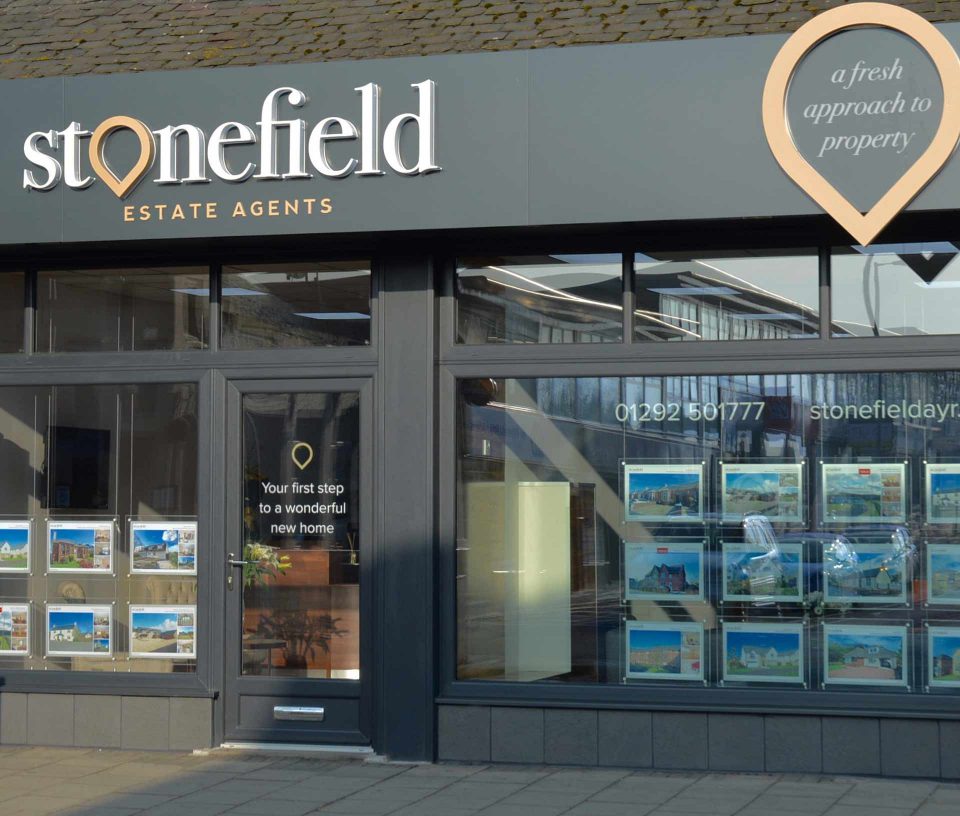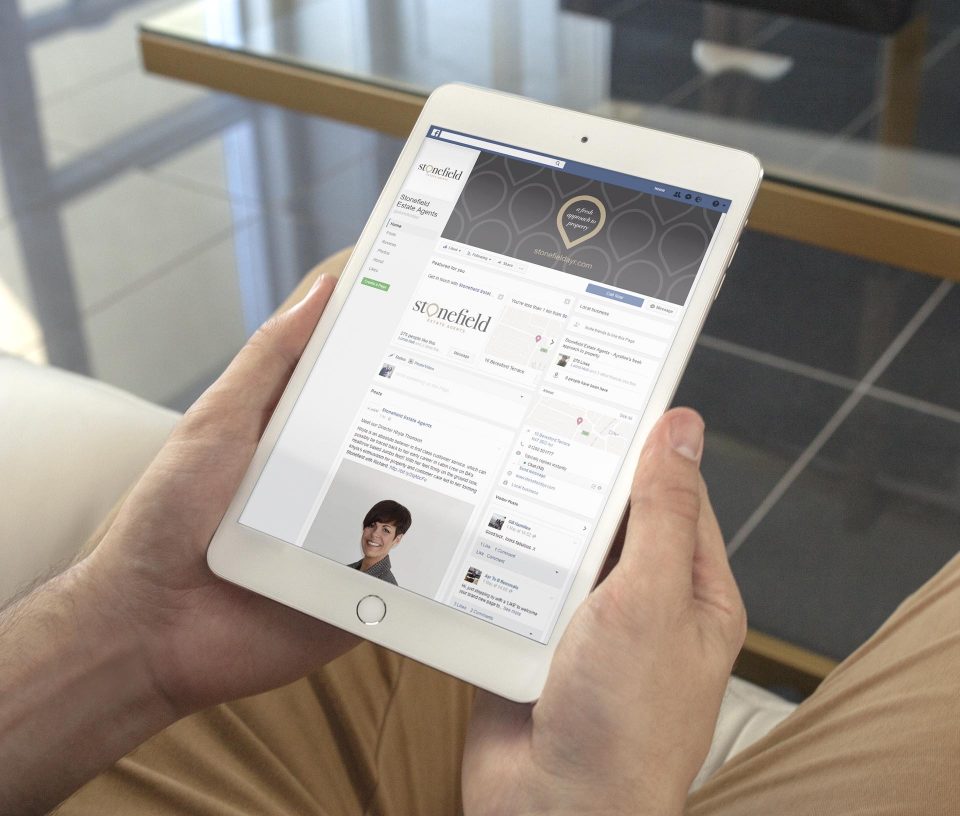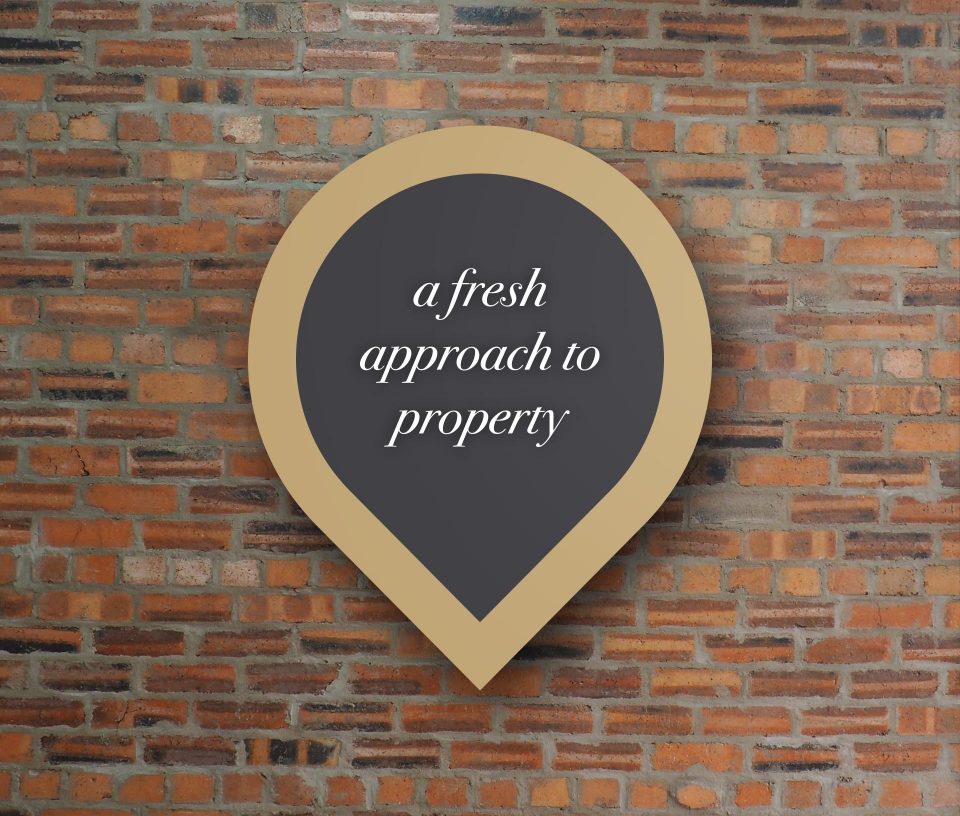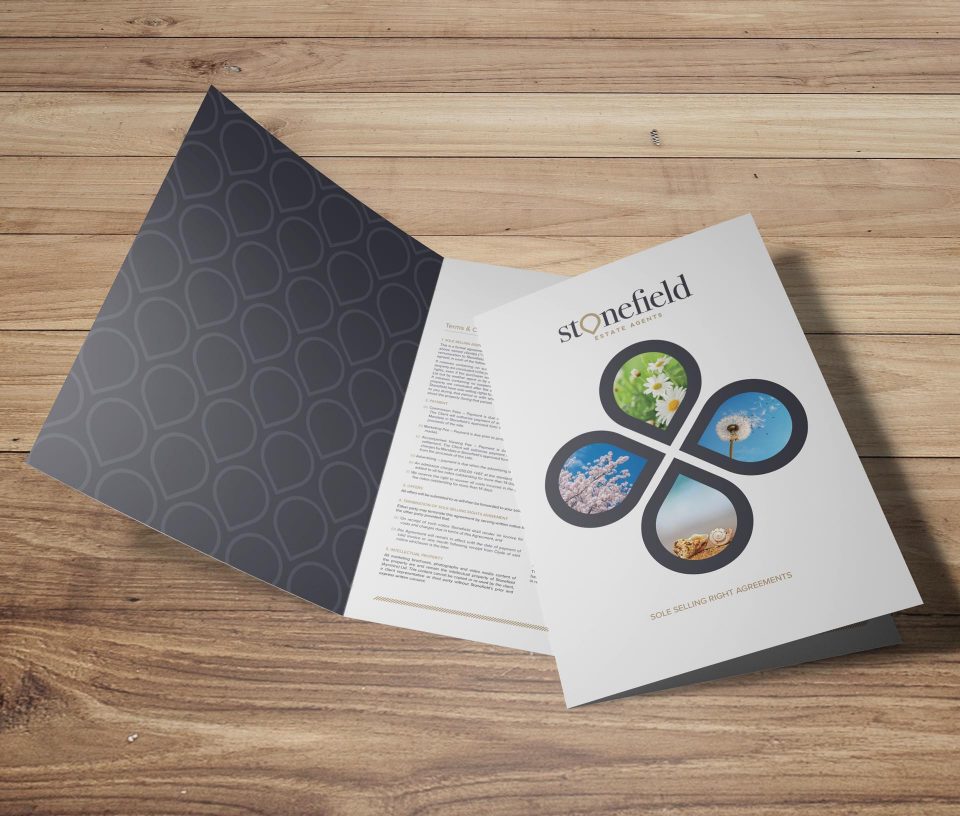 As we were working closely with Stonefield to carry the brand across a suite of marketing collateral, we couldn't resist lending a hand to help design the new shop exterior.
Results
With it's unique styling, the Stonefield brand has set a new bar for estate agents in Ayrshire.