Christmas is definitely in the air in the BBD Studio!
The BBD girls spent a festive afternoon dressing up our tree until it was picture perfect – in an office full of designers and creatives, only the best would do. Combine that with some garlands and Santa hats? It's beginning to look a lot like Christmas! Add to that a crazy collection of Christmas jumpers for West FM's Cash for Kids Christmas Jumper Day, we put our wardrobe to good use and raised some money for a great cause!
Now we're all big music lovers here, so the battle soon began for the "best" Christmas song ever… Cue hours of debate. After a day of picking and choosing, we ended up with our Ultimate Christmas Playlist, compiled of the team's favourite songs. If you fancy getting into the festive spirit, check it out here.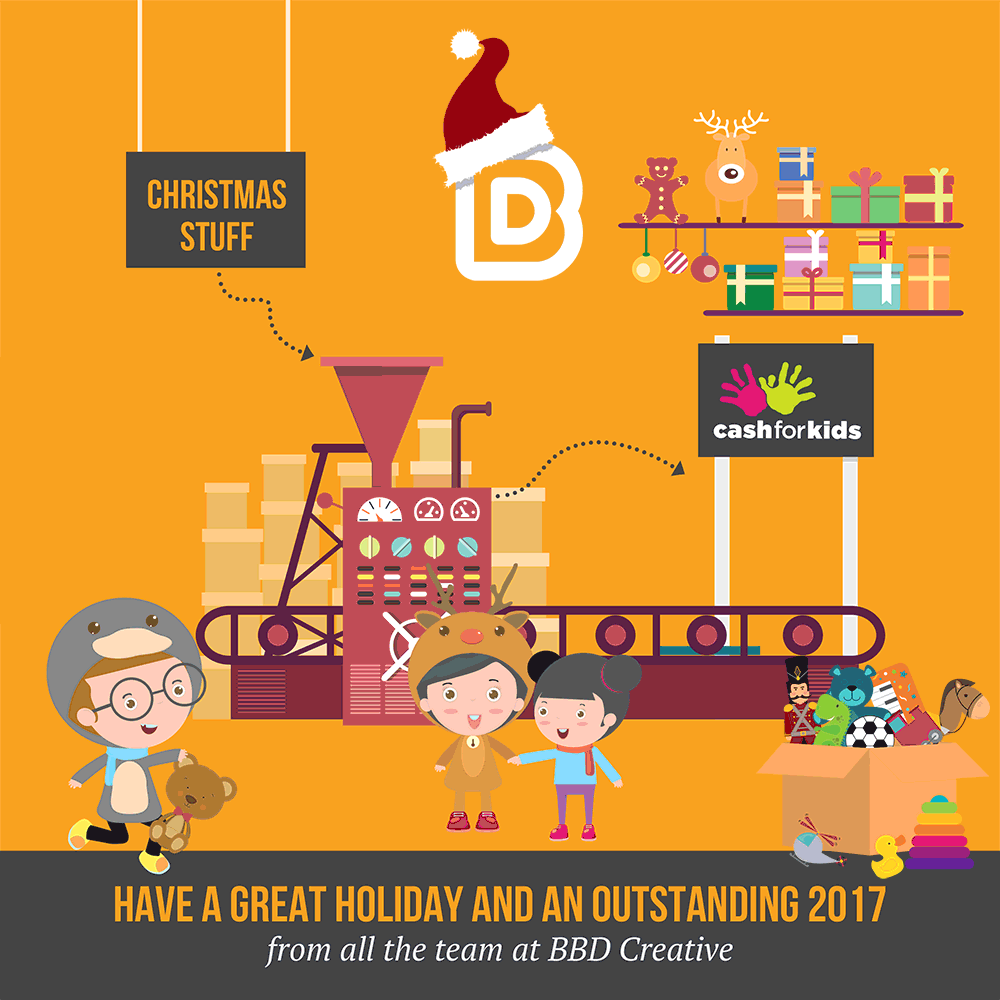 One of our favourite things about Christmas is the celebrating. The eating and drinking. Eating some more. Topped off with another drink. So it's safe to bet that we had the monster of all nights out on the cards to end our monster of a year! The BBD Team headed off to the beautiful Ayr Racecourse for a night of food, drink, music and dancing… with a few sore heads the next day!
Back to the office for our last Monday of the year, and it was time for us to get back into the Santa hats, and get into the Christmas spirit! Like the man himself with the big white beard, the BBD elves jumped into our sleigh (Fiat Punto), spurred on our reindeer to lead the way (… okay so we actually stalled to begin with), and started our day of travelling all around Ayrshire to deliver Christmas cards to our friends and clients on the BBD Nice list – nobody featured on the naughty list this year! Thanks to our friends and clients missing out on some whisky, wine and chocolates this year, we could donate £500 to Cash for Kids on their behalf!
– Lynsey
We've all had a great year this 2016 at BBD, so from our team to yours, we wish you a Merry Christmas, and a fantastic New Year – see you in 2017!