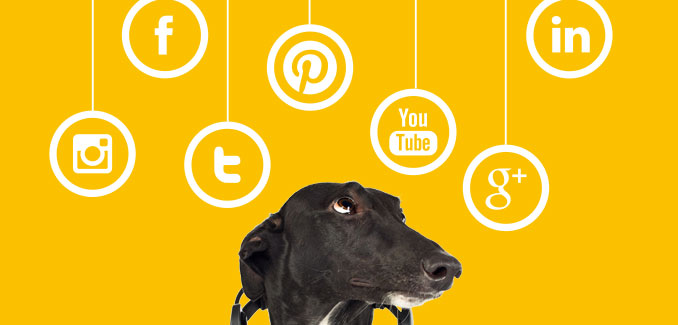 We're looking for a not one but two savvy digital marketing managers to join our team in Ayr. You'll be able to hit the ground running, to bring our clients' marketing to life resulting in exceptional sales results .
You'll be working with a great mix of clients, both locally in Scotland and across the globe. You must be a dab hand on everything from social campaigns to social reporting and analysis, you'll be an experienced social media executive who's creative, loves trying new ideas, and can develop your ideas into first-class social campaigns for our clients.
This is a hands-on role, so you'll be working alongside our designers, photographers and management team to deliver outstanding social content.
What's the role?
Creating outstanding online marketing strategies for both on and offline long term campaigns
Managing Accounts –  which include – creative copy, scheduling and thinking outside the box to drive new sales opportunities for our clients.
You will be able to create and head both paid and organic growth campaigns and proudly showcase these results clearly to our clients.
Be confident, switched on to marketing and not afraid to take risks.
Developing collaborative senior level relationships  within our clients companies.
Always striving to exceed client expectations and driving new revenue opportunities
Building the BBD brand, managing our social content, messages and engagement
You will have
At least 3 years' experience in social media in either an agency or in-house
An expert on the latest digital and social trends with a thorough knowledge of key advertising platforms
A strategic thinker who can define and quickly execute intelligent tests that deliver actionable results
A brilliant communicator, able to pitch ideas and deliver clear insights to colleagues and clients at all levels
Experienced in managing budgets and delivering to challenging KPIs
Creative and able to bring innovative ideas to the team
Enthusiastic, energetic and thrive in a fast-paced, entrepreneurial environment
Super-organised and able to manage challenging deadlines across multiple projects
Working at BBD
We're innovators, creative thinkers and love social. We empower our people to achieve great things. We strive to be the best, to continuously improve and push boundaries, both for ourselves and our clients. We've created a positive working environment for our team: filled with possibility and excellence, promoting a healthy work-life balance with space for family and friends, celebrating everything we do and, most of all, fun.
Looking after our team
Our people are our greatest asset. We want you to be healthy, happy and well looked after.
Private medical insurance
Pension
Enhanced maternity/paternity benefits
Flexible working
Extra day off for your birthday
Never-ending fruit bowl – or biscuits
Company business scheme
Salary £30-36K  DOE
To become the new star player at Team BBD, send us as much info about yourself as you dare along with examples of social channels that you have managed to hello@bbdcreative.com