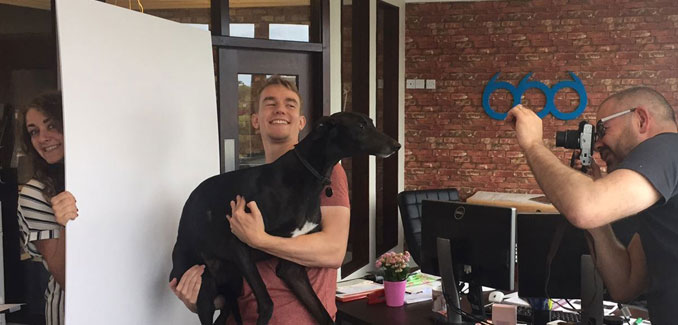 Our Culture
At Big Blue Dog we don't take ourselves too seriously. We're a tight nit team of individuals that aren't afraid to get stuck in. There's that old cliche saying about work hard, play hard… I guess sometimes you've got to nod your head at these t-shirt slogans and say 'yeah, I'm down with that too'.
We work in an open office and actively promote collaborative working. We feel that this alleviates any immediate strains of a difficult brief and also provides a better end result.
If you want to join our team of more importantly our next game of laser quest (warning, it's a little competitive). Get in touch at the form below or from our contact page.
The Benefits
we're a buzzy agency in a great part of town
we love work-life balance
you'll work on a wide variety of clients
you get 28 days holidays a year
…and your birthday off (happy birthday)
we do proper coffee – instant is banned
we love dogs and have Archie in the studio all day – apart from his lunchtime walk down the beach
office games and unlimited pat therapy!
Interested? Send us a little about yourself…